GlobeNewswire
Hepion Pharmaceuticals Discovers Novel Rencofilstat Action in Liver Cancer
News provided by
Hepion Pharmaceuticals, Inc.
Sep 19, 2023, 9:00 AM ET
- Research study demonstrates regulation of chromatin structure and cancer gene expression –

- Findings to augment clinical trial in liver cancer -
EDISON, N.J., Sept. 19, 2023 (GLOBE NEWSWIRE) -- Hepion Pharmaceuticals, Inc. (NASDAQ:HEPA), a clinical stage biopharmaceutical company focused on Artificial Intelligence ("AI")-driven therapeutic drug development for the treatment of non-alcoholic steatohepatitis ("NASH"), fibrotic diseases, hepatocellular carcinoma ("HCC"), and other chronic diseases, today announced new research findings uncovering a previously unknown mechanism by which Hepion's lead drug candidate, rencofilstat, may exert anti-cancer activity.
The research involved a technique called ATAC-Seq ("assay for transposase-accessible chromatin with sequencing") that determines what specific DNA sequences are in open or closed states. Gene expression occurs from DNA sites that are in an open state, whereas genes within closed regions are silent. Hepion's ATAC-Seq experiments on two liver cancer cell lines revealed that rencofilstat significantly changed the open-closed state of DNA. Approximately 4,500 sites were altered within one hour of treatment in both cell lines, which was slightly more than a chemotherapeutic compound, azacytidine, known to alter DNA structure. The predominant effect of rencofilstat – opening or closing – depended on the cell line. Rencofilstat predominantly closed DNA in the cell line in which it also suppressed cell growth, suggesting that the drug candidate's anti-cancer effect on the cells resulted in part from DNA closure and gene silencing.
Another interesting finding was the types of genes that became accessible/inaccessible due to rencofilstat treatment. DNA sites that were opened by rencofilstat were enriched for several well-known tumor suppressor genes such as CDKN1A (p21), PTEN, HINT1, KLF6 and SOCS1; whereas a tumor-promoting oncogene, NOTCH1, was predicted to be silenced by rencofilstat. Accessibility also changed for many genes related to apoptosis, consistent with increasing cancer cell death. Thus, changes in gene accessibility produced by rencofilstat favored an anti-cancer mode of action. Follow-up experiments are planned to further understand the impact on cancer cell growth.
"Anti-tumor effects of rencofilstat and other cyclophilin inhibitors observed in many preclinical studies have been attributed to several mechanisms, but changes in DNA accessibility and especially those that potentially limit oncogenesis have never before been reported for this class of drug," explained Dr. Daren Ure, Hepion's Chief Scientific Officer. "Knowing now that rencofilstat can modify DNA chromatin structure and regulate what genes are turned on and off gives us new appreciation for the scope of rencofilstat's actions."
"Rencofilstat previously received Orphan Drug designation for the treatment of NASH. Hepion has also received FDA clearance to begin a Phase 2 clinical trial of rencofilstat in HCC, which remains the most common type of liver cancer, accounting for up to 90% of all primary liver cancers. We believe rencofilstat may be well-positioned to offer a unique approach to treating both NASH and HCC, as these diseases are often intertwined," commented Hepion's CEO, Robert Foster. "These newest findings reported today strengthen our resolve to initiate Phase 2 HCC trials pending adequate financial resources. More broadly, rencofilstat's cumulative properties – liver-targeting, antifibrotic, anti-cancer, antiviral – reinforce Hepion's focus on two of the most serious liver diseases of the day, NASH and HCC."
About Hepion Pharmaceuticals
The Company's lead drug candidate, rencofilstat, is a potent inhibitor of cyclophilins, which are involved in many disease processes. Rencofilstat has been shown to reduce liver fibrosis and hepatocellular carcinoma tumor burden in experimental disease models and is currently in Phase 2 clinical development for the treatment of NASH. In November 2021, the U.S. Food and Drug Administration ("FDA") granted Fast Track designation for rencofilstat for the treatment of NASH. That was followed in June 2022 by the FDA's granting of Orphan Drug designation to rencofilstat for the treatment of HCC.
Hepion has created a proprietary Artificial Intelligence deep machine learning ("AI/ML") platform designed to better understand disease processes and identify patients that are rencofilstat responders. This AI/ML has the potential to shorten development timelines and increase the observable differences between placebo and treatment groups. In addition, Hepion's AI/ML can be used to drive its ongoing NASH and HCC clinical development programs and identify other potential therapeutic indications for cyclophilin inhibition with rencofilstat.
Forward-Looking Statements
Certain statements in this press release are forward-looking within the meaning of the Private Securities Litigation Reform Act of 1995. These statements may be identified by the use of forward-looking words such as "anticipate," "believe," "forecast," "estimated," and "intend," among others. These forward-looking statements are based on Hepion Pharmaceuticals' current expectations and actual results could differ materially. There are a number of factors that could cause actual events to differ materially from those indicated by such forward-looking statements. These factors include, but are not limited to, substantial competition; our ability to continue as a going concern; our need for additional financing; uncertainties of patent protection and litigation; risks associated with delays, increased costs and funding shortages caused by the COVID-19 pandemic; uncertainties with respect to lengthy and expensive clinical trials, that results of earlier studies and trials may not be predictive of future trial results; uncertainties of government or third party payer reimbursement; limited sales and marketing efforts and dependence upon third parties; and risks related to failure to obtain FDA clearances or approvals and noncompliance with FDA regulations. As with any drug candidates under development, there are significant risks in the development, regulatory approval, and commercialization of new products. There are no guarantees that future clinical trials discussed in this press release will be completed or successful, or that any product will receive regulatory approval for any indication or prove to be commercially successful. Hepion Pharmaceuticals does not undertake an obligation to update or revise any forward-looking statement. Investors should read the risk factors set forth in Hepion Pharmaceuticals' Form 10-K for the year ended December 31, 2022, and other periodic reports filed with the Securities and Exchange Commission.
For further information, please contact:
Stephen Kilmer
Hepion Pharmaceuticals Investor Relations
Direct: (646) 274-3580
skilmer@hepionpharma.com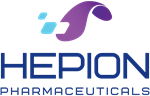 NOTE: This content is not written by or endorsed by "KSWB", its advertisers, or Nexstar Media Inc.
For inquiries or corrections to Press Releases, please reach out to GlobeNewswire.