GlobeNewswire
EverDriven and School Bus Logistics Team Up to Streamline Routing and Logistics for Districts
EverDriven & School Bus Logistics now offer a suite of routing & efficiency services optimizing their partnering districts' transportation operations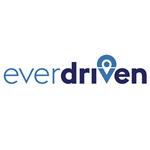 News provided by
EverDriven
Jun 07, 2023, 8:00 AM ET
Denver, June 07, 2023 (GLOBE NEWSWIRE) -- EverDriven Technologies, the leader in technology-enabled alternative student transportation for school districts nationwide, announced a new alliance with School Bus Logistics (SBL) to provide a comprehensive suite of logistics and routing services to schools and districts. Together, SBL & EverDriven will analyze and optimize routes for busing and small capacity vehicles, which will enable all drivers and vehicles to be used as efficiently as possible and ultimately minimize the impact of the ongoing bus driver shortage. With this alliance, school districts will be able to tap into the EverDriven and SBL suite of service offerings, including route optimization, daily route planning, fleet analysis, bell-time studies, and boundary analysis, to help them improve their overall routing operations.

"As part of our commitment to go above and beyond for our customers, we are taking a comprehensive approach to providing solutions that enable district leaders to optimize their routing and look into further efficiencies," said Megan Carey, Chief Development Officer at EverDriven. "Our district partners can now find new efficiencies for both their traditional yellow school buses and alternative transportation operations with the combination of EverDriven's and SBL's innovative services, while maintaining safety and efficiency for their kiddos."
By working together, EverDriven and SBL will bring together all the ways students get to and from school which will help districts save funds by addressing top transportation pain points, including:
Driver Shortages — Using district data, SBL will optimize routes to find possible reductions in the number of drivers required.
Reduced Budgets — By continually evaluating bus and small capacity vehicle ridership changes, routes will be adjusted to make sure they remain efficient and cost effective. 
Out-of-Date Maps and Boundaries —Working together, EverDriven and SBL can ensure maps and boundaries are updated on an as-needed basis to reflect any changes. 
Changes in Bell Times — From sleep studies to after-school athletics, EverDriven and SBL will identify and evaluate the transportation impact of any bell-time changes and will adjust transportation accordingly.
Lack of Software Knowledge — Training is critical to keep routing and operations running smoothly. EverDriven and SBL provide customized training sessions online or on site to ensure transportation professionals know how to use alternative transportation and industry leading busing platforms as efficiently as possible.
"Our goal is to streamline and simplify clients' routing needs in ways that reduce expenses and time, while delivering the quality services families and students need," said Robert Jacobus, CEO and Founder of School Bus Logistics. "We are thrilled to establish an alliance with the leader in alternative student transportation solutions and look forward to offering our suite of services to interested EverDriven partners."

Find out more about the new services available from EverDriven here.
About EverDriven
EverDriven is the leader in alternative student transportation for school districts nationwide. With over 600 active school district contracts and over 21,000 students last year alone, EverDriven has established itself as the nationwide safety and technology service enablement leader in alternative student transportation. Leveraging its proprietary Smart Routing Technology and custom-tailored services, the company has been a driving force in alleviating driver shortages, accommodating varying bell times, and serving unique student needs related to the McKinney-Vento Homeless Assistance Act, special needs, ESSA, hard-to-serve trips, and out-of-district placements. For more information, visit everdriven.com.

About School Bus Logistics
School Bus Logistics (SBL) was created in 2010 to provide logistics consulting and support to school district officials and school bus contracting companies. With more than 100 years of combined routing software experience and routing operations, SBL's focus is solely on pupil transportation routing and the challenges it brings to school districts and the communities they serve. For more information, visit schoolbuslogistics.com.


Jessica Curley
jcurley@wearecsg.com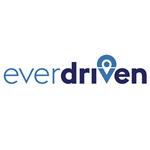 NOTE: This content is not written by or endorsed by "KSWB", its advertisers, or Nexstar Media Inc.
For inquiries or corrections to Press Releases, please reach out to GlobeNewswire.