GlobeNewswire
HAGENS BERMAN, NATIONAL TRIAL ATTORNEYS, Encourages Cutera (CUTR) Investors with $100k Losses or More to Contact Firm's Attorneys, Securities Fraud Class Action Filed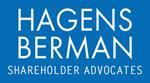 News provided by
Hagens Berman Sobol Shapiro LLP
May 26, 2023, 3:28 PM ET
SAN FRANCISCO, May 26, 2023 (GLOBE NEWSWIRE) -- Hagens Berman urges Cutera, Inc. (NASDAQ: CUTR) investors who suffered $100k losses or more to submit your losses now.

Class Period: Feb. 17, 2021 – May 9, 2023
Lead Plaintiff Deadline: July 24, 2023
Visit: https://www.hbsslaw.com/investor-fraud/CUTR
Contact An Attorney Now: CUTR@hbsslaw.com
844-916-0895
Cutera, Inc. (CUTR) Securities Fraud Class Action:
The litigation focuses on Cutera's past assurances that it "is well-positioned to accelerate growth and expand profitability as the impact of COVID-19 continues to wane" and that its internal control over financial reporting is effective.
The complaint alleges Defendants: (1) overstated the sustainability of Cutera's revenue growth; (2) failed to disclose serious conflicts among the company's senior management and its board of directors; and (3) failed to disclose several serious weaknesses in the company's internal control over financial reporting.
Investors learned the truth through a series of partial corrective disclosures.
Beginning on Jan. 9, 2023, Cutera announced that its preliminary FY 2022 financial results failed to meet its revenue guidance for that year and significantly reduced revenue guidance given two months earlier.
Next, on Feb. 28, 2023, Cutera reported that it would not timely file its FY 2022 financial results and revealed that it expected to admit to material weaknesses in its internal control over financial reporting related to inventory count controls.
Then, on Mar. 16, 2023, Cutera reported it still could not meet the deadline for filing its FY 2022 financial results and explained that, in addition to the inventory count control weaknesses, the company identified weaknesses related to stock-based compensation.
Then, on Apr. 12, 2023, Cutera announced it fired its Executive Chairman (J. Daniel Plants) and fired its CEO (David H. Mowry), both effective immediately and "with cause" after "an apparent campaign to seize control of the company[.]" The company also withdrew its FY 2023 financial guidance.
Finally, on May 9, 2023, Cutera announced disappointing Q1 2023 financial results, blaming "execution challenges," and revealed that its CFO (Rohan Seth) quit.
These events drove the price of Cutera shares crashing lower.
"We're focused on investors' losses and proving Cutera lied about the sustainability of its growth, the effectiveness of its internal controls, and managerial disfunction," said Reed Kathrein, the Hagens Berman partner leading the investigation.
If you invested in Cutera and have substantial losses, or have knowledge that may assist the firm's investigation, click here to discuss your legal rights with Hagens Berman.
Whistleblowers: Persons with non-public information regarding Cutera should consider their options to help in the investigation or take advantage of the SEC Whistleblower program. Under the new program, whistleblowers who provide original information may receive rewards totaling up to 30 percent of any successful recovery made by the SEC. For more information, call Reed Kathrein at 844-916-0895 or email CUTR@hbsslaw.com.
About Hagens Berman
Hagens Berman is a global plaintiffs' rights complex litigation law firm focusing on corporate accountability through class-action law. The firm is home to a robust securities litigation practice and represents investors as well as whistleblowers, workers, consumers and others in cases achieving real results for those harmed by corporate negligence and fraud. More about the firm and its successes can be found at hbsslaw.com. Follow the firm for updates and news at @ClassActionLaw.  
Contact:
Reed Kathrein, 844-916-0895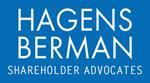 NOTE: This content is not written by or endorsed by "KSWB", its advertisers, or Nexstar Media Inc.
For inquiries or corrections to Press Releases, please reach out to GlobeNewswire.