GlobeNewswire
dLocal issues response to the press article allegations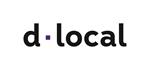 News provided by
DLocal Limited
May 26, 2023, 2:01 PM ET
MONTEVIDEO, Uruguay, May 26, 2023 (GLOBE NEWSWIRE) -- dLocal Limited ("dLocal," the "Company," "we," "us," and "our") (Nasdaq: DLO), a technology-first payments platform enabling global enterprise merchants to connect with billions of consumers in emerging markets.

Today we were subject to a set of misleading allegations in an article published by Infobae, who has not reached out to the company for comments, about alleged non compliance with expatriation rules in Argentina. dLocal operates in the payments industry and is regulated by government authorities across its 40 geographies. The referred article is factually incorrect:
1. dLocal processes payments for global merchants. Our activities are subject to government regulations specific to each currency being exchanged. In Argentina, expatriation of funds are conducted through regulated parties that follow the Central Bank of Argentina rules, containing detailed information at a payment transaction level. Funds expatriated from Argentina are settled to global merchants, net of taxes.
2. As part of our day to day activities, we are in close contact with authorities and there is a continuous flow of information. To the extent we are notified by authorities in Argentina (or any other geography), we engage meaningfully and cooperate with any requests from regulatory authorities. As of today, we have not been notified by any Argentinian authority regarding a foreign exchange investigation.
3. We continue to process payments normally in Argentina. We have been operating in the country since 2016 and have a solid local presence with over 150 employees across numerous offices.
We will maintain our focus on delivering outstanding service and results for our customers, shareholders and other stakeholders. We will not be distracted by misleading allegations. dLocal is committed to the integrity of all its business activities and will continue to focus on providing the best and most comprehensive solution for our global merchants in each market in which we operate.
About dLocal
dLocal powers local payments in emerging markets, connecting global enterprise merchants with billions of emerging market consumers in 40 countries across APAC, the Middle East, Latin America, and Africa. Through the "One dLocal" platform (one direct API, one platform, and one contract), global companies can accept payments, send pay-outs and settle funds globally without the need to manage separate pay-in and pay-out processors, set up numerous local entities, and integrate multiple acquirers and payment methods in each market.
Forward-Looking Statements
This press release contains certain forward-looking statements. These forward-looking statements convey dLocal's current expectations or forecasts of future events. Forward-looking statements regarding dLocal involve known and unknown risks, uncertainties and other factors that may cause dLocal's actual results, performance or achievements to be materially different from any future results, performances or achievements expressed or implied by the forward-looking statements. Certain of these risks and uncertainties are described in the "Risk Factors," "Forward-Looking Statements" and "Cautionary Statement Regarding Forward-Looking Statements" sections of dLocal's filings with the U.S. Securities and Exchange Commission. See "Risk Factors" and the other information included in our filings for a discussion of factors that should be considered before deciding to invest in our shares. Unless required by law, dLocal undertakes no obligation to publicly update or revise any forward-looking statements to reflect circumstances or events after the date hereof.
Investor Relations Contact:
ir@dlocal.com 
Media Contact:
marketing@dlocal.com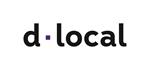 NOTE: This content is not written by or endorsed by "KSWB", its advertisers, or Nexstar Media Inc.
For inquiries or corrections to Press Releases, please reach out to GlobeNewswire.