EIN Presswire | Newsmatics
Property Records of Nevada Explores the Vibrant Las Vegas Real Estate Market: Insights and Opportunities
News provided by
EIN Presswire
May 26, 2023, 2:46 PM ET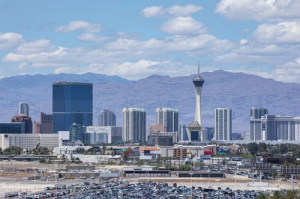 Property Records of Nevada Explores the Vibrant Las Vegas Real Estate Market: Insights and Opportunities
Unveiling the Thriving Real Estate Landscape of Las Vegas, NV, and Empowering Homebuyers with Valuable Tips and Resources With Property Records of Nevada
HENDERSON, NEVADA, UNITED STATES, May 26, 2023/
EINPresswire.com
/ -- Welcome to the bustling and exciting city of Las Vegas, Nevada! Known for its vibrant entertainment scene, world-class resorts, and thrilling nightlife, Las Vegas is also home to a thriving real estate market. In this article, we will delve into the various aspects of Las Vegas real estate, from home buying and credit scores to property sales tax and down payment assistance programs. Join us as we unlock the key insights and opportunities that await prospective homebuyers in this dynamic city.
Las Vegas Real Estate Market Overview:
Las Vegas, the entertainment capital of the world, is not just a haven for tourists; it also offers an array of attractive options for real estate investments.
Property Records of Nevada
is your trusted partner in navigating this market, providing comprehensive data and tools to assist you in your real estate journey.
Home Buying and Credit Score:
Whether you are a first-time homebuyer or an experienced investor, understanding the role of credit scores in the home-buying process is crucial. Property Records of Nevada offers resources and guidance to help you improve your credit score and maximize your chances of securing favorable loan terms in Las Vegas.
Inflation and its Impact on Real Estate:
Inflation is an important factor to consider when making real estate investments.
Las Vegas has experienced moderate inflation rates in recent years
, contributing to the appreciation of property values. By utilizing Property Records of Nevada's property search features and staying informed about market trends, you can make informed decisions in this ever-changing landscape.
Exploring Las Vegas and Beyond: Henderson and Reno:
While Las Vegas is the shining star, neighboring cities like Henderson and Reno also offer unique opportunities for homeownership and investment. With Property Records of Nevada's property profile reports, you can gain valuable insights into these cities, including market trends, neighborhood statistics, and property value history.
Refinancing and Multiple Home Loans:
The real estate landscape in Las Vegas presents opportunities for homeowners to
refinance their properties and take advantage of lower interest rates
. Property Records of Nevada provides valuable information on the refinancing process, helping you navigate the complexities of refinancing and maximizing your savings.
Property Sales Tax and Financial Assistance:
Understanding the property sales tax rates in Las Vegas is crucial for budgeting and planning. Property Records of Nevada offers up-to-date information on property sales tax rates, ensuring you have accurate data for your investment calculations. Additionally, we provide insights into down payment assistance programs and other resources to help first-time homebuyers make their dreams of homeownership a reality.
Affordable Cities in Nevada:
While Las Vegas is known for its glamorous lifestyle, there are also affordable cities within Nevada that offer attractive real estate opportunities. Property Records of Nevada can guide you in exploring these cities, providing you with data on affordability, market trends, and neighborhood characteristics, allowing you to make informed decisions based on your preferences and budget.
Conclusion:
As you embark on your real estate journey in Las Vegas, Property Records of Nevada is your trusted companion. With our comprehensive resources, from property searches to credit score improvement tools, we empower you to navigate the dynamic Las Vegas real estate market with confidence. Stay informed, explore the possibilities, and make wise investment decisions as you embark on this exciting path to homeownership and real estate success.
Edward Johnson
2657 Windmill Pkwy
+1 8008807954
email us here
Visit us on social media:
Twitter
Instagram
YouTube
Other
Property Records of California: Helping First-Time Homebuyers Know Property History
NOTE: This content is not written by or endorsed by "KSWB", its advertisers, or Nexstar Media Inc.
For inquiries or corrections to Press Releases, please reach out to EIN Presswire.